Online Safety Tips for Parents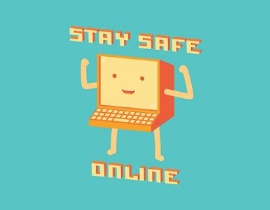 Please find some links to support you in keeping your child safe online
The following website has great tips and advice for parents and carers relating to online safety.
Please look at the website here:
https://www.internetmatters.org/start-school-safe-online/
The video is a great starting point, you can also download this really helpful document below.
If you have any questions or would like any further tips or advice please contact Ms Balogun.
We will also be holding termly e-safety parent workshops. Keep an eye on newsletters and the website.