SMBS wins Swimming Competition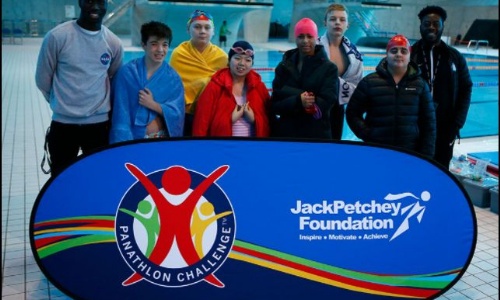 The St Marylebone CE Bridge School ended as Champions at the North London Swim Gala last week.
The school participated in the North London Secondary SEND u18 Swim Gala hosted by Panathlon at the London Olympic Aquatic Centre. The competition was a huge success with the school winning every race event and leaving with gold.
The win was great achievement of which students and staff are highly proud. However, Mr Gadogbe, PE Lead, said, "The main thing to be proud of was the students' ability to work well together as a team, their attitude to each event and the excellent behaviour and sportsmanship displayed throughout the day."