Year 7 rock climbing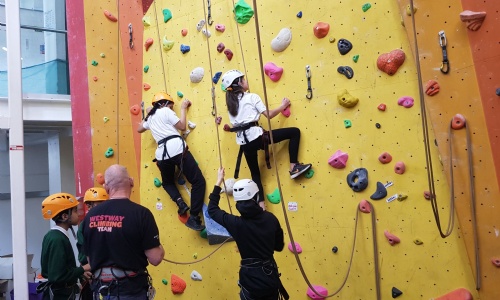 Year 7 challenged themselves and reached new heights on Thursday when they went rock climbing at West 1 Climbing Wall.
Year 7 students from SMBS all participated in a rock climbing session at the West 1 Climbing Wall at Seymour Leisure Centre. The students showed great resilience, determination and courage.
The experience was part of the prize the school received when it won the ActiveWestminster Physical Education and School Sport Award in November 2021. Our Year 8 students are looking forward to visiting next week!