Year 11 visit Power Up at the Science Museum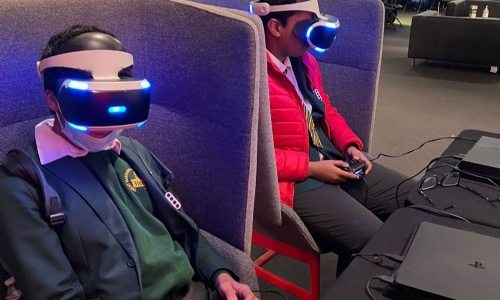 Students from Year 11 participated in a fully interactive gaming event at the Science Museum last week.
Students headed to the hands-on gaming event and enjoyed playing the best video games and consoles from the past five decades, including Pong, Pacman, Minecraft and Mario.
The trip helped students to understand how today's video games have developed over the decades.