An Olympic visit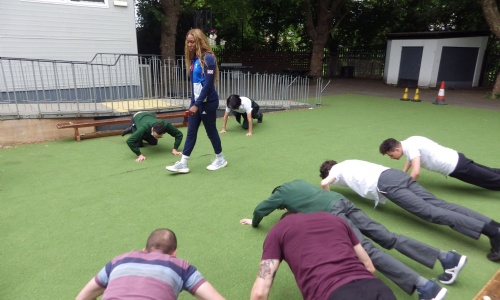 Winter Olympian and Commonwealth gold medallist, Montell Douglas paid a visit to SMBS at the end of term.
Montell Douglas visited the school last week. The Great Britain athlete put staff and students through their paces in a fitness session and then gave an assembly where we got an insight into the dedication and hard work that goes into being a professional athlete.
Montell also used her visit to thank pupils for their fundraising efforts over the last term.
Special thanks to our work-related learning partner, GEM for their generous contribution to the fundraising effort.