Year 11 ace work experience week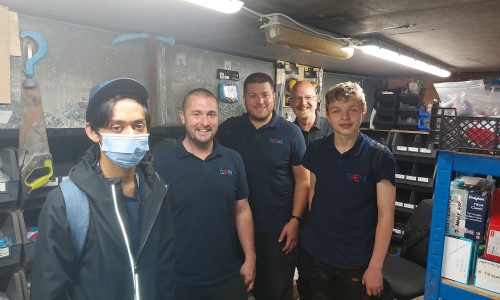 Our Year 11 pupils got a taste of working life last week when they embarked on a week of work experience.
All of our Year 11 pupils undertook work experience last week in a range of different workplaces:
Four students, Atiful, Raghib, Mehraz and Yen-Zee, were based at private hospital, The London Clinic where they worked in a range of roles, including the Customer Service Team, Reception and Porter Team, Computer Software Team and the Security Team.
Two pupils, Ayaan and Misha, shadowed engineers from GEM- environmental building services company - and undertook some specific tasks under supervision of the engineers.
Two pupils, Imran and Abdulrahman, shadowed engineers from Oakray - a leading specialist mechanical and electrical services company. These students were also able to engage in specific tasks with the support of their workplace mentors for the week.
Ezaat undertook his work experience at the Wallace Collection - a cultural and creative organisation - where he joined the Gallery Team, greeting visitors and helping to organise and set out learning resources in the learning studio.
Ben and Barney got a different experience of life in school when they took on Teaching Assistant roles in two local primary schools and Ahmed joined the staff here at SMBS for the week, supporting in lessons, preparing resources, and helping the Admin Team.
Finally, Shakil student joined the QPR Coaching Team working with a range of children between the ages of 6 and 12. Since returning from his work experience, he has already put his new skills and confidence to use, leading some coaching sessions in PE lessons at school.
Pupils were all hugely positive about their different experiences. They returned to school this week with increased confidence and enthusiasm and insights into the world of work which they have been keen to share.
Their employers had a lot of positive feedback about the students' work ethic, their willingness to learn and the improvement in their communication skills as the days went on.