Sell out success for SMBS students at local market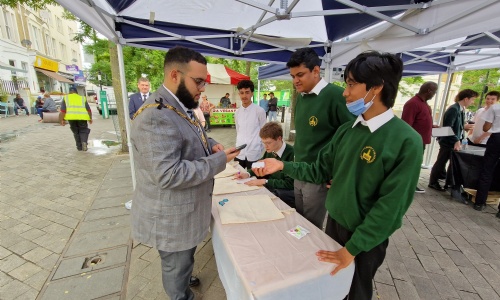 Year 11 students tested their entrepreneurial skills this week when they created products to sell at a local market as part of a project led by Westminster City Council.
Fresh from their work experience week, Year 11 students had the opportunity to use some of the skills they had developed to work as a team and create a range of products to sell at Maida Hill Market.
The students made soap bars and tote bags and purchased fidget spinners and notebooks to sell on at the market.
The students demonstrated excellent customer service skills and their products proved very popular, selling out within 3 hours. They even caught the attention of the Lord Mayor of Westminster, Cllr Hamza Taouzzale, who made a purchase and took time to talk with the students about themselves and the project.
All proceeds from the market stall will go to a charity chosen by the students.