The Class of 2022 Graduation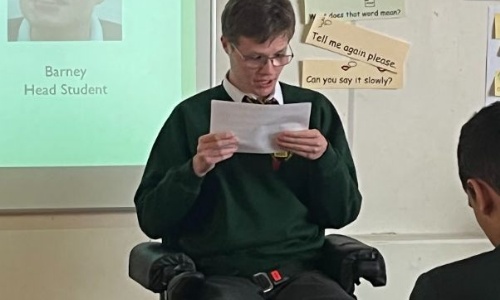 Last week, staff, students and parents came together to celebrate our Year 11 students and mark the end of their time here at SMBS.
Following the KS4 residential trip to earlier in the week, which they were finally able to go on after 2 missed opportunities due to COVID, the students returned to school on Thursday for a special Celebration Assembly which parents and carers attended.
Head of School, Ms Miller gave a speech as well as other staff members who have worked with the students over the years, amongst them Year 11 Form Tutors Mr Smith and Mr Mitchell.
Our 2 Head students, Barney and Ezaat gave speeches. Both speeches were moving and funny and it filled us all with pride to see both students confidently addressing their teachers, peers and parents using the amazing skilled speaking skills that they have developed during their time at Bridge.