SMBS pupil raises £500 for cancer charity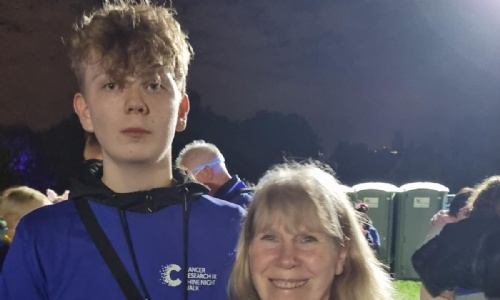 Year 11 pupil Callum completed a 10K night walk for Cancer Research on Saturday.
On Saturday 24th September, Callum in Year 11 took part in the Shine Night Walk to raise money for Cancer Research. He walked 10K, starting at 10pm and finishing at almost 1am! He raised an amazing total of more than £500 for Cancer Research! All of us at St Marylebone Bridge School are so proud of him. Callum said he found the walk easy and enjoyed taking part because he liked walking at night time.