Activities to mark El Día de los Muertos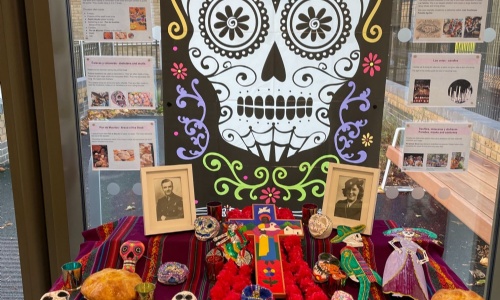 Pupils have enjoyed learning about the Mexican festival of Day of the Dead through lessons and activities this week.
El Día de los Muertos is a celebration where the dead are remembered, celebrated and honoured. It is a time of joy and celebration. Mexicans think of it as a celebration of life.
Year 7 students have been learning about the festival and how it is celebrated in their Spanish lessons this week. A Day of the Dead altar was set up in the school reception area and pupils made Bread of the Dead (Pan de Muertos) in Food Tech lessons and are working on decorative clay skulls in Art & Design lessons.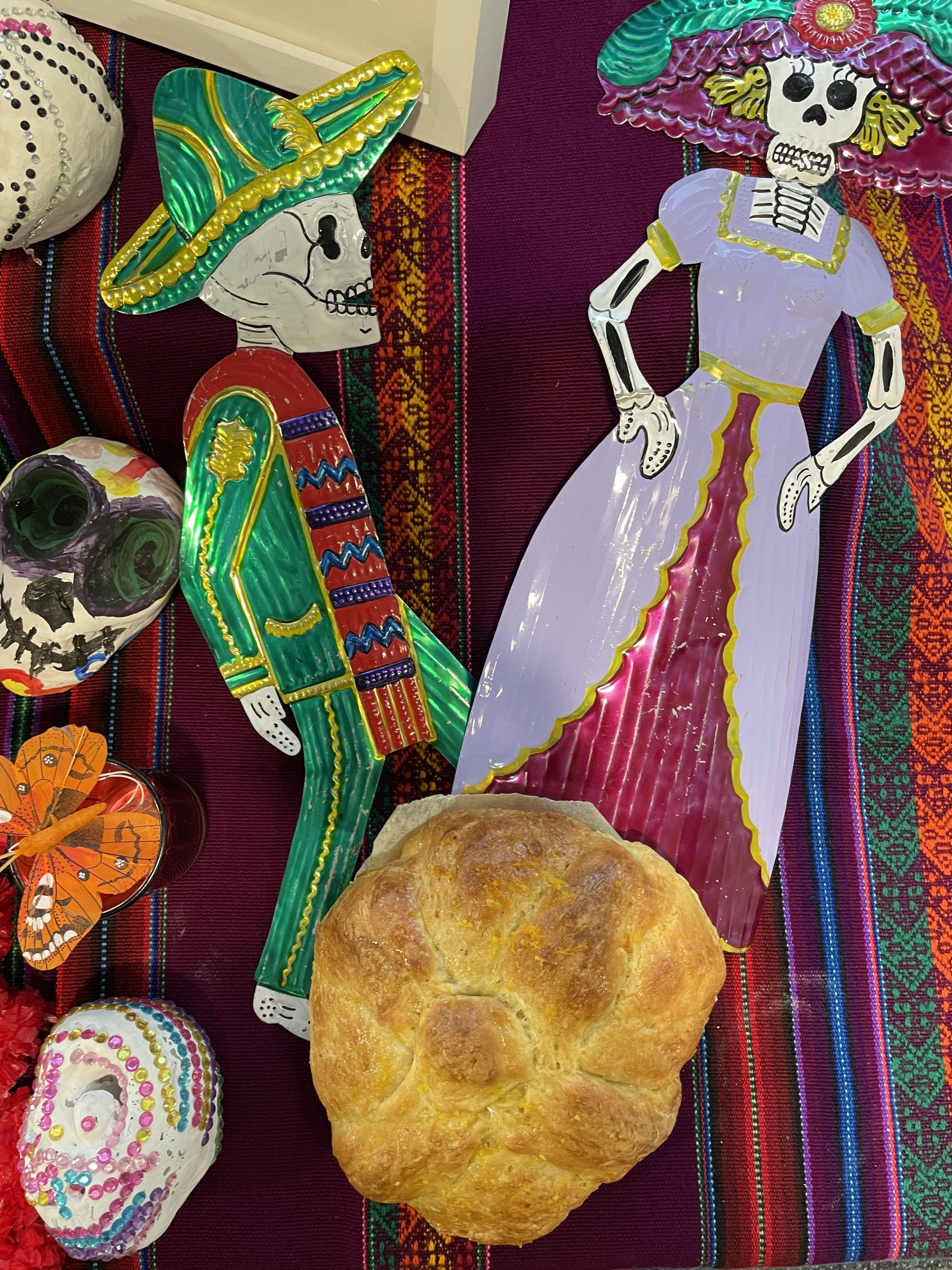 Pupils throughout the school have had the opportunity to participate in a Day of the Dead mask making workshop in lunchtime club and watch the film Coco which was screened over 2 lunchtimes.
Impressively, Year 8 pupils were able to recall what they learnt about the festival last year and some of the clay skulls which they designed and made were displayed on the altar in reception.