SMBS take to the ice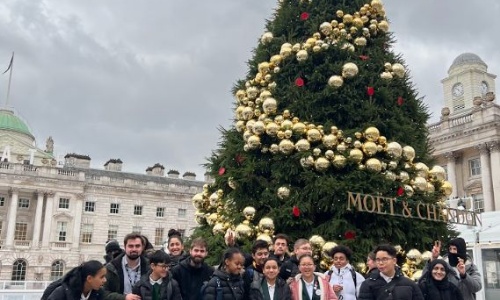 SMBS pupils have been taking to the ice over the past couple of weeks with each year group taking a trip to Somerset House ice skating rink.
The school was fortunate to have the tickets donated by City Lions enabling all of our pupils to enjoy the festive activity. Years 10 and 11 went last week and Year 9 and 10 this week. Year 7 will have their turn next week.
Pupils and staff enjoyed sliding around on the ice rink. For some it was the first time they had been skating while others have taken a trip to the rink with the school before. The trips have proven really popular and we hope to be able to repeat the experience again next year.