Advent Eucharist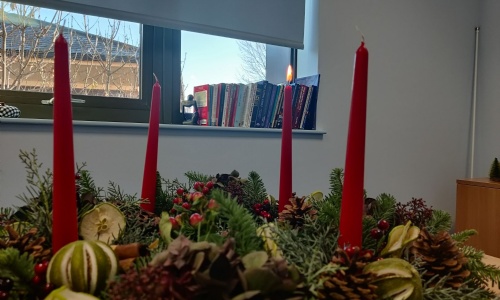 On Monday, Father Stephen led an Advent Eucharist and we were delighted to welcome some of our parents and governors to join us for this service.
Pupils reflected on the meaning of Advent and contributed their thoughts and reflections during a very interactive service.
Decorations have also gone up around school this week as we begin preparing for Christmas. Pupils decorated the Christmas tree in reception with the sustainable decorations which they have been making for the past few weeks in Stitching and Sewing Club and Art Club, including clay decorations, crochet chains, Eyes of God, felt trees and bells and origami. Pupils have also been learning about how Christmas is celebrated in different countries around the world.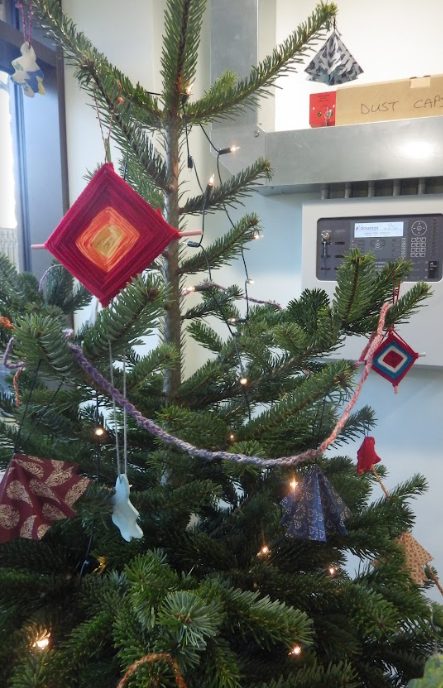 Special thanks to Year 8 parent, Shaila Shah - owner of Avalon Flowers, for providing the Christmas tree and floral arrangement in reception as well as our beautiful Advent wreath. Form groups will be taking it in turns to display the wreath in their Form rooms over the next two weeks and gradually lighting the candles as we get closer to Christmas.