¡Prospero Año Nuevo! Happy New Year and Welcome back to pupils and families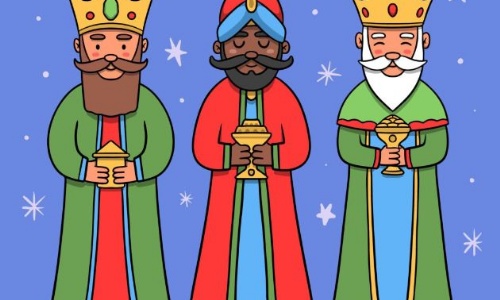 Year 9 pupils learnt about El Día de los Reyes Magos in their Spanish lessons this week.
El Día de los Reyes Magos (Three Kings Day) is a Spanish Christian celebration or feast day, marking the Three Kings arrival in Bethlehem and the discovery of baby Jesus (known as Epiphany). It is a very important event and is celebrated in Spain and Spanish-speaking countries.
Pupils learnt about the custom of children leaving zapatos (shoes) outside the door the night before so that the Three Kings will leave sweets or toys for them. They also leave el heno (hay) out too for the camels.
They also learnt about El Roscón de Reyes (Three Kings' Cake) - a traditional cake in the shape of a ring and decorated with candied fruit. Whoever gets the slice containing el frijol ( the bean) is crowned king or queen and gets to rule over their family for the rest of the day. Pupils liked the idea of this but were not so keen to discover that this person also had to pay for cake!