Visit to the Imperial War Museum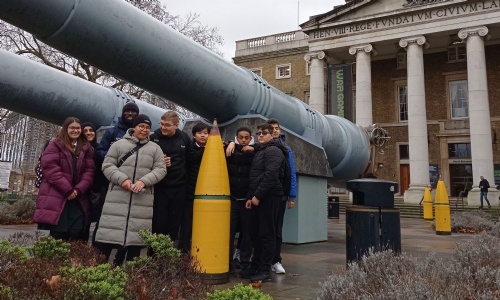 Year 10 enjoyed their guided exploration of the Imperial War Museum on Thursday.
The Year 10 Humanities class visited the Imperial War Museum on Thursday. During their visit they had the opportunity to see objects of personal significance from the WWII period, such as escape and evasion items, battlefield souvenirs, propaganda posters and Holocaust-related items.
Year 10s are currently studying the British involvement in World War II. The visit was an excellent opportunity to bring to life the classroom their learning and provide a greater insight into this period in history.
The pupils visited both the WWII exhibition and the Holocaust exhibition. They found the exhibitions interesting and moving. Year 10 enjoyed the trip however everybody felt that we needed more time in the museum.