History comes to life at the London Metropolitan Archive Centre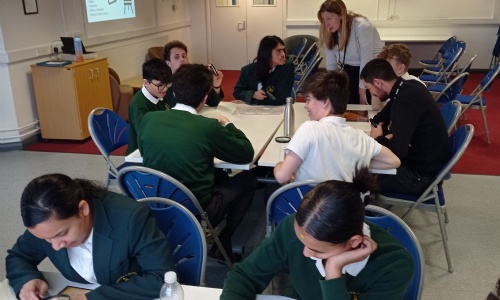 Year 11 Humanities pupils visited the London Metropolitan Archive Centre on Tuesday to see authentic historical artefacts up close and learn more about careers at the Archive.
The trip to the London Metropolitan Archive was an exceptional opportunity for Year 11 students to experience how historians retrieve information from sources.
Our host, Ms Spiteri welcomed us and guided us through the various archive rooms. Students were excited to see, touch and study documents that originated from the 16th century and onwards. Our host also took us into rooms where archivists look after and preserve historical collections and documents.
Pupils were excited by the experience, and they had lots of questions about working in the London Metropolitan Archive.
The trip was a good opportunity to link our class work with the real world. The workshop enabled pupils to make links between the artefacts in the archive and what they have been doing in their lessons.