Shakespeare Live!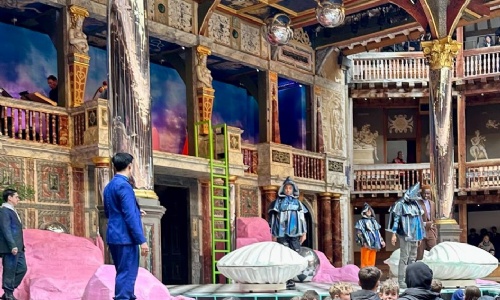 Key Stage 4 students have been studying The Tempest in English this term and on Monday 27th March they went to Shakespeare's historic Globe Theatre on the Southbank to watch it brought to life.
It was a sunny day, which was lucky as the theatre has no roof. Students were shocked to find out that performances are rarely cancelled, even in the event of snow!
The play was a traditional adaptation, although the costumes added a modern twist to the production. Students particularly enjoyed see Ariel on the stage but thought Caliban was the star of the show.