Y9 visit to BAPS Shri Swaminarayan Mandir​​​​​​​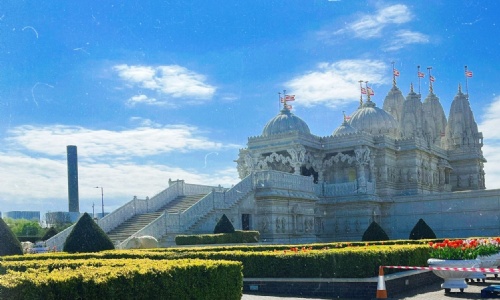 Year 9 pupils visited BAPS Shri Swaminarayan (Neasden Mandir) on Thursday. The pupils visited the Temple as part of their study of Hinduism for their Religious Studies curriculum.
Pupils visited the Haveli (Prayer Hall) and then the Mandir (Temple) itself. They learnt how the Temple was built using entirely traditional methods They were impressed to hear how the pieces were shipped over from India and then put together on the site in London. We looked around the Temple at the beautiful craftsmanship and visited the inner sanctum on the upper level where pupils were able to see the shrines and the murtis (sacred images). We were able to identify statues of Rama and Sita whom pupils had learnt during their study of the Hindu festival of Diwali and found murtis of Ganesh and Hunuman whose stories pupils have studied in lessons.