Swimming Gala glory at Southeast Secondary Schools Final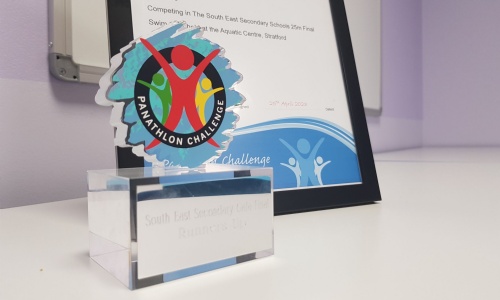 On the 25th of April the students participated in the final round of the Panathlon Challenge swimming gala at The London Aquatics centre in Stratford.
Being invited to the final stage of this competition was a huge honour and the students were determined to do their best. They all showed great sportsmanship as they cheered each other on and supported one another in effortless transitions during team relay races. They came second overall and were all very proud of this achievement. Competing against top swimming schools wasn't easy, but they persevered, had excellent results and represented the school in the right manner.