Year 9 Residential 2023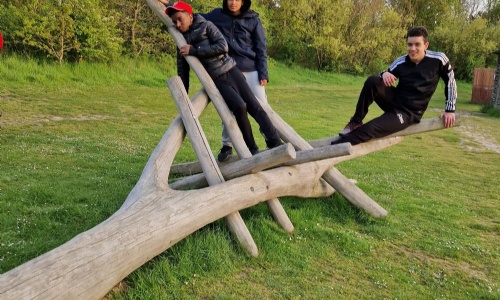 At the beginning of May, Year 9 set off for challenge, adventure and a whole lot of fun for their 3 day residential trip to Stubbers Adventure Centre.
The journey was 2 hours on a minibus but it was worth it when we got there. In this opportunity students are able to stay overnight with their friends. The students did a lot of activities like archery, laser tag, kayaking, high ropes, team challenge orienteering and a night time campfire.
Every room had a space for each person. The students had nice comfortable beds to sleep in. The food was all fresh and delicious. Their food was highly rated and everyone loved it. People say "This food is better than my parents".
The experience was overall fun and exciting and the students and teachers had a good time.