Music Makes Me concert at the Royal Albert Hall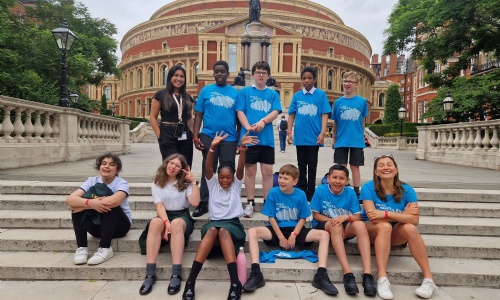 After months of preparation, Year 7 and 8 pupils participated in a concert at the Royal Albert Hall last Tuesday.
Over one thousand pupils performed Music Makes Me, at The Royal Albert Hall last week including 9 of our very own Year 7 and 8 pupils.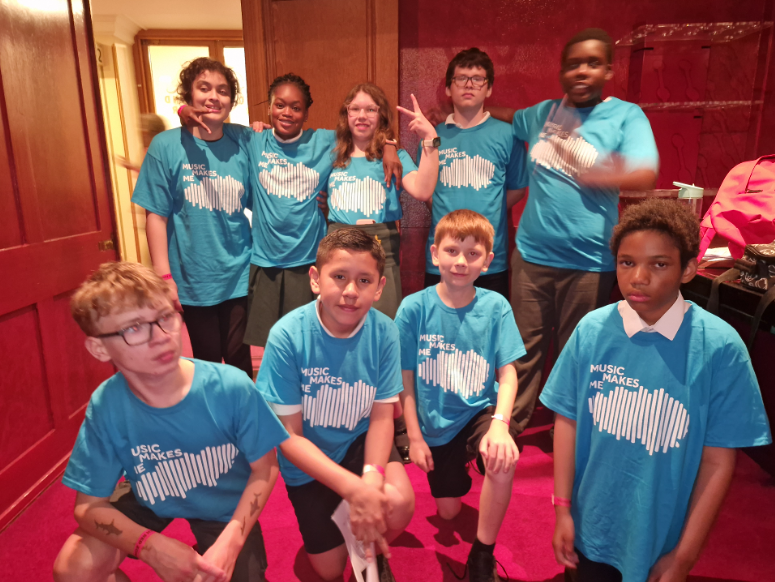 Music Makes Me was presented by the Tri-borough Music Hub, in co-production with the Royal Albert Hall, and in partnership with the Royal College of Music.
The new work by Emily Stratford and Gabriel Krchnavek celebrates the importance of music as a universal communicator and a means of giving young people a voice.
SMBS pupils have been rehearsing hard since September with our music teacher, Miss Reeves and other members of staff. Professional musicians have come into school to lead rehearsals and pupils have been practising week in, week out in their music lessons. Finally, last week the big day arrived and pupils set off for an intensive afternoon of rehearsals before the evening's performance.
The pupils had some nerves but managed them very well and were a credit to SMBS with their behaviour, attitude and incredible energy and enthusiasm. The high point of the whole experience was the performance in front of a packed RAH with family members and school staff in attendance.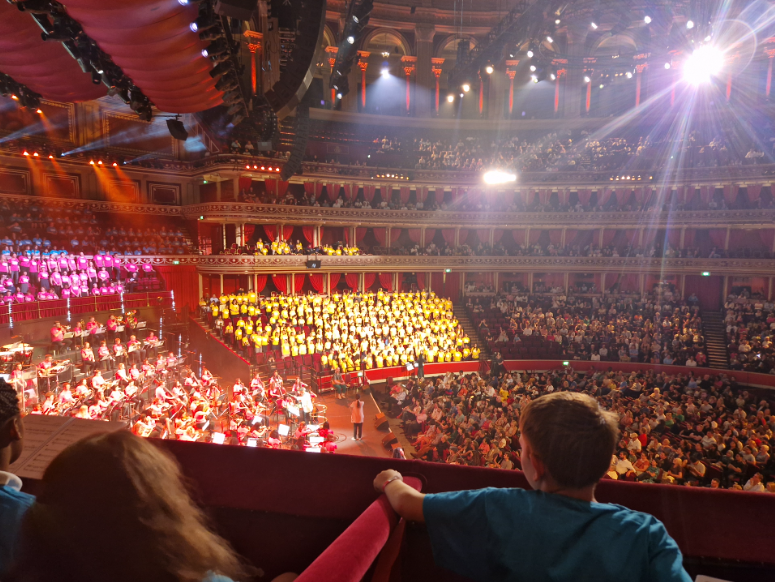 Tim in Year 8, said "I felt happy and energised during the performance. I felt exhausted after the performance."
Family members shared their appreciation for the amazing event, explaining how participating had enabled their children to overcome anxiety and have a fantastic experience which they will never forget.
We cannot wait for the next one!